The working principle of the sightseeing elevator
Sightseeing elevator is very important in the tourism industry. It can provide tourists with a full range of viewing angles. It is a vertical elevator powered by a motor and equipped with a box-shaped gondola. It is used for multi-storey buildings to take people or carry goods. . One or more walls of the hoistway and the car are made of transparent materials, and passengers can watch the scenery outside the car when they take the elevator. The working principle of the sightseeing elevator is actually very simple, let the Huacai Elevator manufacturer take over the working principle of the sightseeing elevator for you now.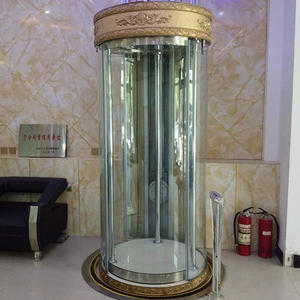 Sightseeing elevator working principle:
1. Integrate with the building and the surrounding environment, not only become a part of the building, but also add a moving beautiful scenery to it.
2. The glass fiber reinforced plastic structure of the sightseeing elevator not only perfectly shows the compact space, but also the overall beauty. It can also be designed according to different civil works, which is convenient and fast. Generally, there are Full Circle Sightseeing Elevator, Semicircle Sightseeing Elevator, and Square Lift.
3. The stable and comfortable riding feeling and the landscape outside the elevator from various angles bring users enjoyment and novelty.
4. Widely used in various public and private buildings, such as shopping malls, hotels, office buildings, tourist attractions, high-end residences, etc. The development, design and construction process of supporting products for sightseeing elevators. The main products include: elevator steel structure wells, point-type sightseeing elevator glass curtain wall covers, electric escalator curtain wall covers, and related elevator supporting decoration services. The industries involved include major hotels, shopping malls, office buildings, real estate development companies, banks, government administrative unit buildings, exhibition halls, subway entrances and exits, schools, private villas, etc.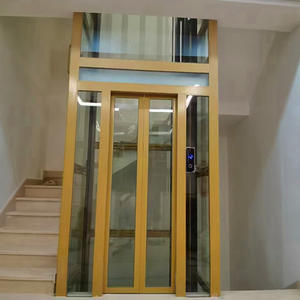 Advantages of sightseeing elevators:
1. Energy-saving and comfortable: The sightseeing villa elevator has the characteristics of ultra-low radiation, health and environmental protection, and it is energy-saving and comfortable at the same time.
2. Safety and intelligence: The sightseeing villa elevator can never shut down people, and can realize reliable humanized functions such as power failure self-down, emergency self-rescue and so on. At the same time, the elevator takes up less space and does not hinder the construction of space utilization; secondly, the sightseeing villa elevator has intelligent configuration and humanized care, such as comprehensive self-rescue and release design, and wheelchair access design. Make our life safer and smarter.
3. Aesthetic appearance: The sightseeing villa elevator can be installed indoors or outdoors without affecting the appearance of the villa. On the contrary, the elevator of the sightseeing villa increases the value of the building itself, and at the same time, the advanced elevator of the sightseeing villa is used to improve the comprehensive value of the villa.