The passenger elevator manufacturer introduces the correct maintenance method for you
With the new construction of high-rise buildings, elevators have become a necessary means of transportation. Not only high-rise buildings use elevators, but also villas use Home Elevator. People can reach the floor they want to go more conveniently by taking the elevator, which can save efficiency. However, regarding the passenger elevator, in the process of using it, the maintenance issues should still be mastered. How to maintain it correctly depends on the introduction made by the passenger elevator manufacturer.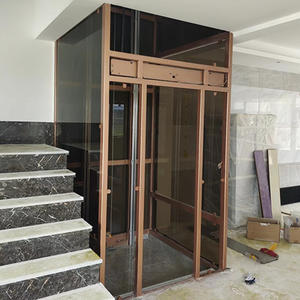 1. Gongfa protection of steel wire rope
In passenger elevators, the role of the Gauss type is very important, and it is mainly used to provide a suspension device. The weight carried is relatively high, and the lifting of the elevator is also driven by wire ropes. Therefore, the staff of the home elevator manufacturer said that once the wire rope is damaged, it will directly protect people's lives, so it needs to be checked regularly.
2. Non-destructive testing
Once the wire rope is used, its life will be affected to a certain extent, so it needs to be checked regularly according to the regulations. For internal damage, it can be detected by ultrasonic and vibration.
After reading the correct maintenance method of the passenger elevator introduced by the passenger elevator manufacturer above, have you found that maintenance plays a very important role in the safety of the elevator?